As urban farms grow in popularity, especially in California, it will become a more viable option for consumers especially with an increase in their produce being sold in markets as well as an increase in farmers markets and programs such as community supported agriculture. Many people expect the food they buy from urban farming efforts to be grown in a sustainable manner with one of the most common indicators being the USDA certified organic seal or any sort of acknowledgment that their food is certified organic. It is important to consumers because as the distant between where food is produced and consumed decreases and agricultural becomes a fixture of the community in urban areas, the sustainability of food becomes something that people are more conscience about.

This new consciousness can be problematic when considering how many urban farms are not certified organic although they claim they are still practicing organic agriculture. In a case study with 14 urban farms from throughout the United States, there were only two urban farms that are certified organic. Some farms are USDA certified organic such as Mellowfields urban farms in Kansas and claim there are important benefits such as a willingness of consumers to pay more for produce and a stronger relationship with local grocery stores. Whether the other urban farming organizations have experienced such benefits or not, there is still a common notion that the cost of becoming USDA certified organic will create barriers to production. West Sacramento Urban Farms claims to grow their food solely on organic sustainable practices but find the cost of becoming certified organic to be "prohibitive." From statements such as this it seems that the managers of these urban farms find not only the annual certification cost to be an issue but also the additional staff and time to keep the necessary documentation and attend to regular inspections in efforts to maintain certification.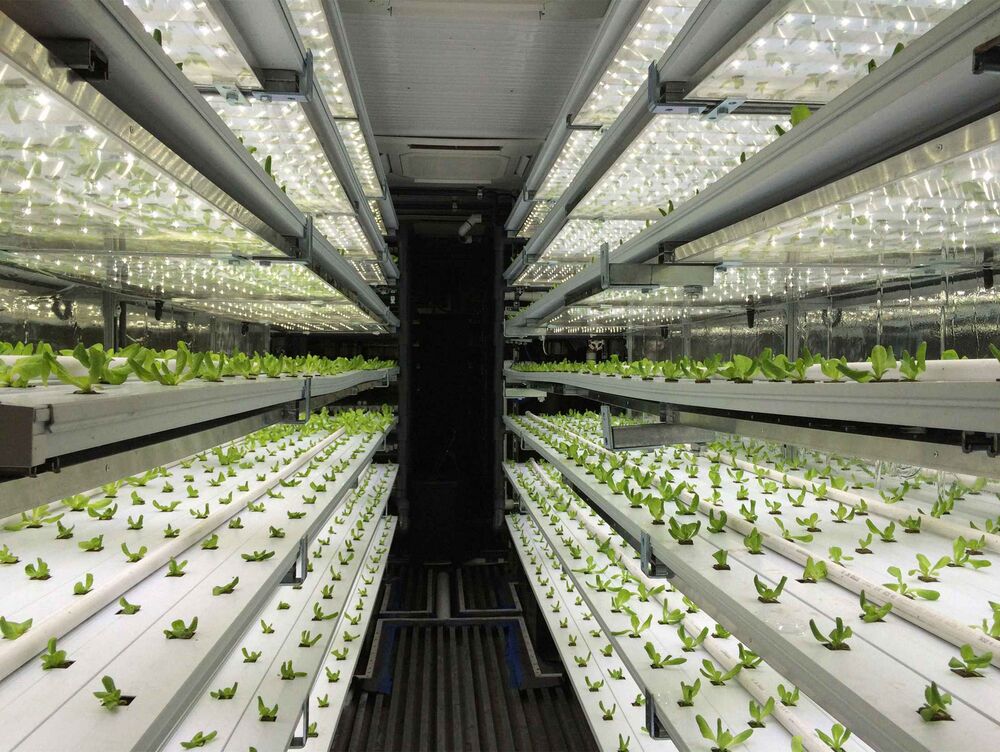 Companies such as Los Angeles based indoor growing company local roots says they also decide not to become certified organic but maintain the argument  that they are going a step above certified organic farming by using no pesticides while many certified organic farmers still occasionally spray from a list of OMRI approved pesticides. Local roots repurposed old shipping containers for state-of-the-art vertical agriculture in what they call TerraFarms. In these TerraFarms they are able to have complete control of the environment to hydroponically grow leafy greens and claim to use only 1% of the water that is used in conventional agriculture. Like many non-certified organic urban farms, they wish to create a culture of locally grown food where in replace of having a certified organic label they opt for having complete transparency with the customer. It is important to many of these urban farming organizations that consumers have easy access to their farms and see just where their food comes from. There is a possibility that becoming certified organic is not something that will be beneficial but applies to certain companies that need to fully evaluate their prospects of certification.
References
Anona, L. (2020). Farming in the City: West Sacramento Urban Farms. SacMag. Retrieved from https://www.sacmag.com/916/farming-in-the-city-west-sacramento-urban-farm/
Pamintuan, A. (2018). 5 Urban Farms Making a Difference in Los Angeles. LAFood. Retrieved from https://lafood.com/5-urban-farms-making-a-difference-in-los-angeles/
Rangarajan, A., Riordan, M. (2019). The Promise of Urban Agriculture: National Study of Commercial Farms in Urban Areas. Retrieved from https://smallfarms.cornell.edu/wp-content/uploads/2019/12/Promise-of-Urban-Ag_Full_102919-1.pdf
Rosenblum, A. (2018). A Local Company is Building the Farm of the Future in Shipping Containers. Los Angeles Magazine. Retrieved from https://www.lamag.com/citythinkblog/local-roots-farms/