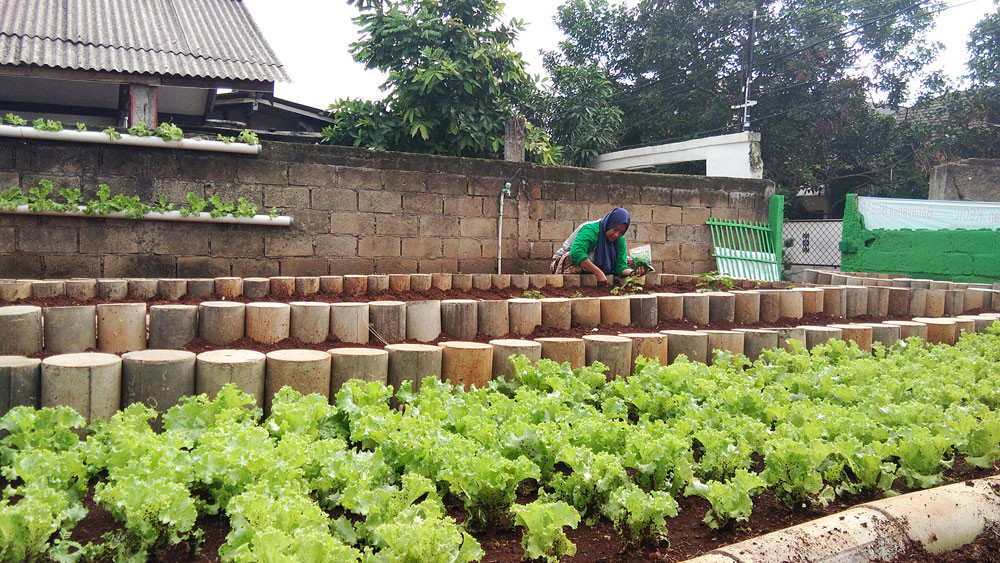 COVID-19, the pandemic that halted the world. The world was not prepared for a virus with a force as destructive as we have experienced. The pandemic has been going on for more several months now, and in that time there have been some drastic changes that people around the world have come to adapt to. One of those common side effects has been the spread of growing what you need in what ever space you have available. Urban agriculture has gained a greater importance during this time.
Stay at Home Citizens Evolve into Urban Farmers
In a period of precautionary measures taken at every step to avoid spreading a deadly disease one of the most effective ways in combatting COVID-19 is to simply stay home. In Indonesia, their time at home sprouted farming in ways that very limited on space. There one researcher from the Indonesian Institute of Science (LIPI) believes that urban agriculture for their country could very well be a solution to food security (The Jakarta Post, 2020). Urban farming is meant to be a small scale operation however, if you have every other neighbor growing or raising produce and live stock that might just make a big enough change to change a nations demand from depending on the big agricultural industries. Several alternatives for urban agriculture in limited spaces included:
Developing an integrated rice-fish farming system
Hydroponic rice systems
Container planting
Vertical planting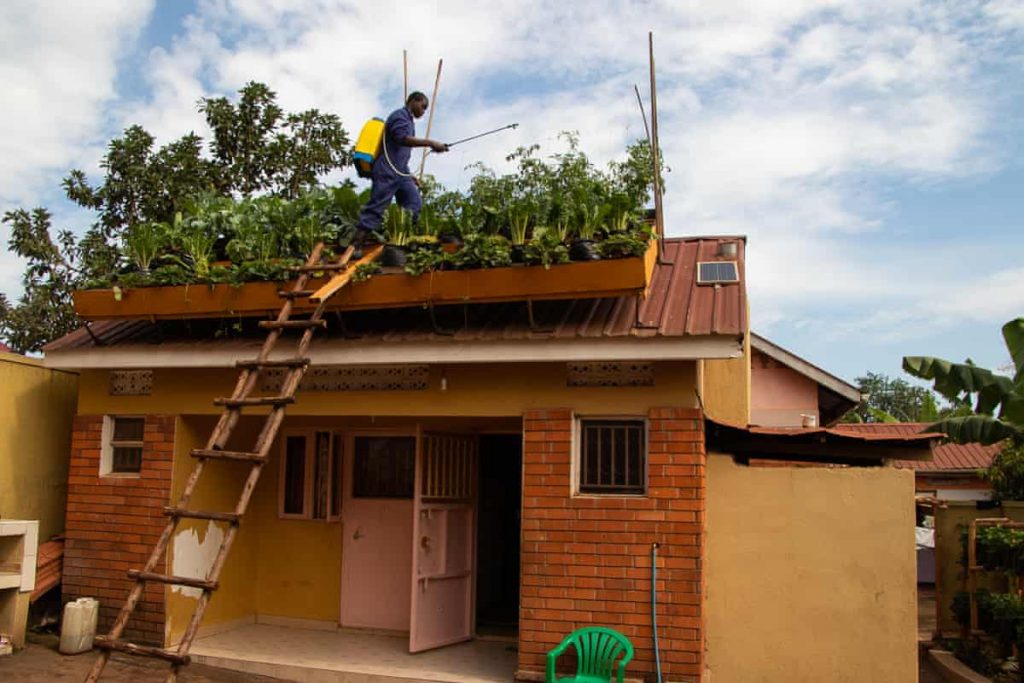 Becoming Independent through the Pandemic
As the surge of COVID-19 cases rise throughout the world it began to strain the world's food supply. In severe cases a nation may have not been able to supply all of its citizens with the necessary nutrition they need. In Kampala, Uganda's capitol, the area is highly dependent on exported produce. It is safe to assume that during this time the capitol suffered greatly. The government pushed for its citizens to begin growing what they need. An agricultural researcher David Omoding, believes that through this effort of cultivation in such short time a they were able to yield an estimated 65% of vegetable produce in Kampala alone (Cornell Alliance for Science, 2020). The complete turn around of urban agriculture is a big factor for the residents in the area. It goes to show that there is always more that can be done within the community. The city of Kampala is seeing great success in their urban agriculture that they want to continue this trend even after the pandemic ends. See how Ugandan's have taken urban agriculture into their own hands in Rooftop Farming: Why Vertical Gardening Is Blooming In Kampala
What has COVID-19 done to Urban Agriculture back home?
As the pandemic continues its toll in the U.S. so have the endeavors of urban farmers. The supply and demand chain of America's food supply took a hit during this pandemic as any other country, and as seen around the world this nation's citizens rose to the challenge of food insecurity. It is during times like these in which going back to our roots has made an positive impact. Personally I know this pandemic has enhanced the urban farmer in me. Around this time I usually only have one vegetable garden going, however with the extra time at home and less income I took it upon myself to grow as much as I can. This includes a system of vertical drain tubes I have around my house that houses a variety of veggies/herbs including; lettuce, peas, tomatoes basil, tomatillos. This growth of urban farming is also being back federally, the USDA has announced $3 million in grants for the development of new urban agriculture production projects, (USDA, 2020). The backing of the government during the pandemic is a fruitful sign that urban agriculture can and will make an impact on the world. The only variable at play is the willingness of citizens to get up and get their hands dirty.
References
Urban Farming a Solution to Food Security Issues During A Pandemic. (2020, October 28). Retrieved November 18, 2020 from https://www.thejakartapost.com/paper/2020/10/27/urban-farming-a-solution-to-food-security-issues-during-pandemic.html
Urban Agriculture Thriving in East Africa During COVID-19. (2020, August 3). Retrieved November 18, 2020 from https://allianceforscience.cornell.edu/blog/2020/08/urban-agriculture-thriving-in-east-africa-during-covid-19/
USDA Announces Grants for Urban Agriculture and Innovative Production. (2020, May 6). Retrieved from November 18, 2020 from https://www.fsa.usda.gov/news-room/news-releases/2020/usda-announces-grants-for-urban-agriculture-and-innovative-production